Streetpark

- the largest indoor skatepark in Krakow

Wednesday

Rollerblades 19:00 - 22:00

SCROLL
Upcoming events at Streetpark:
Unleash your love for urban sports in the largest skatepark in southern Poland
Take a look at our
Skatepark
Our skatepark was bustling with life from opening to opening. We regularly organize events on the premises on the premises. Yes, our everyday life, this is Streetpark!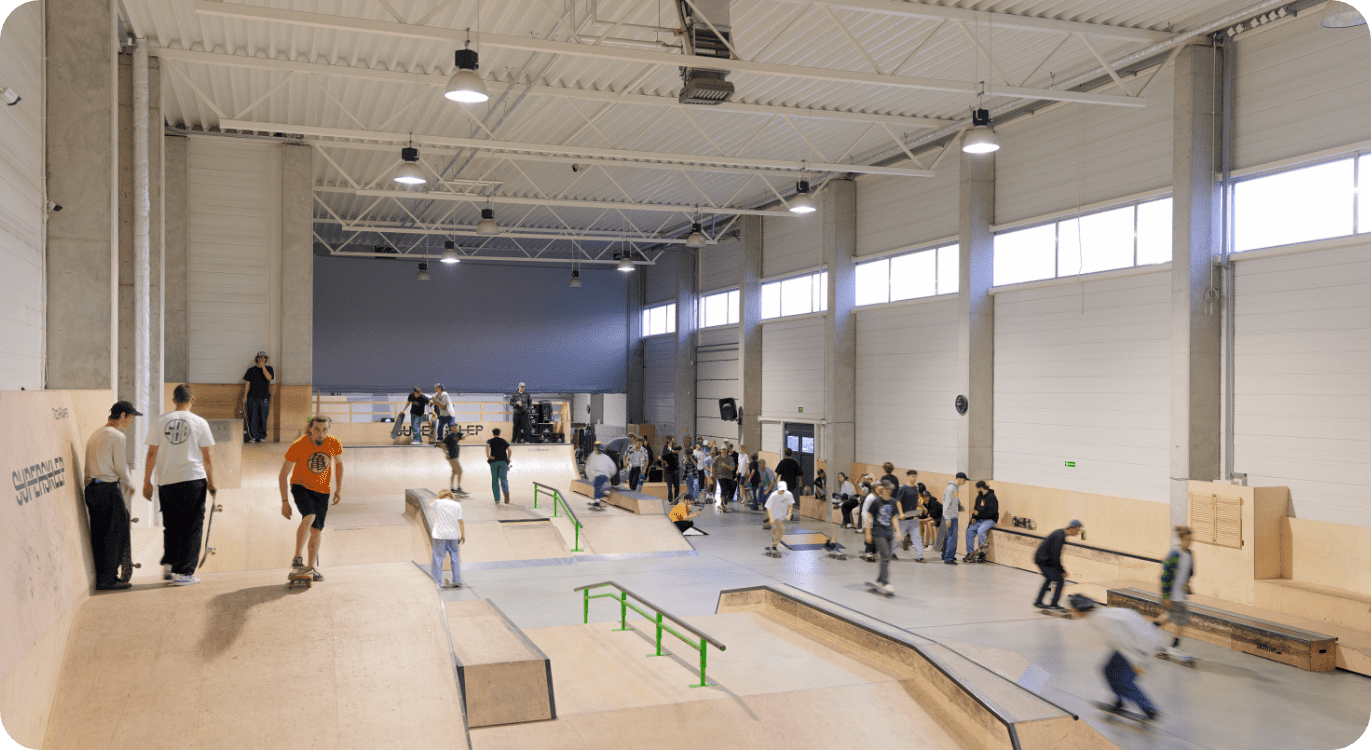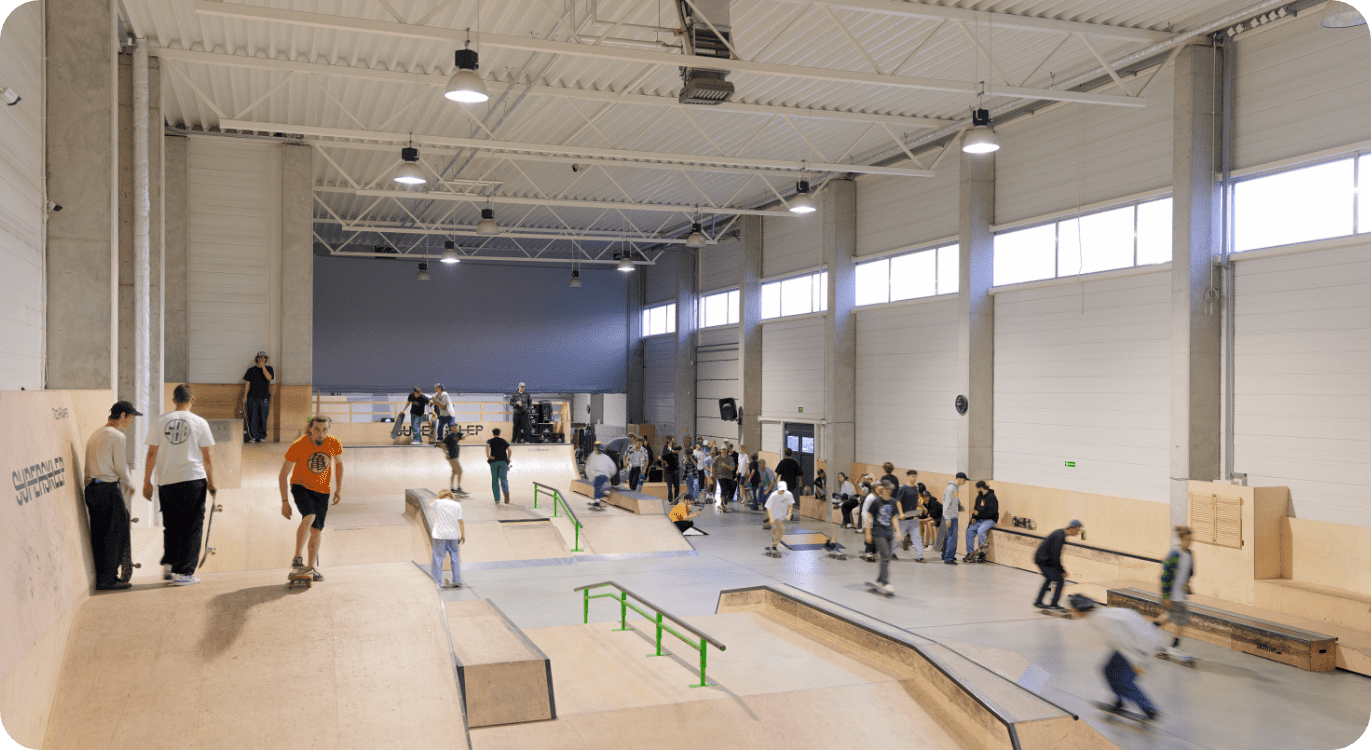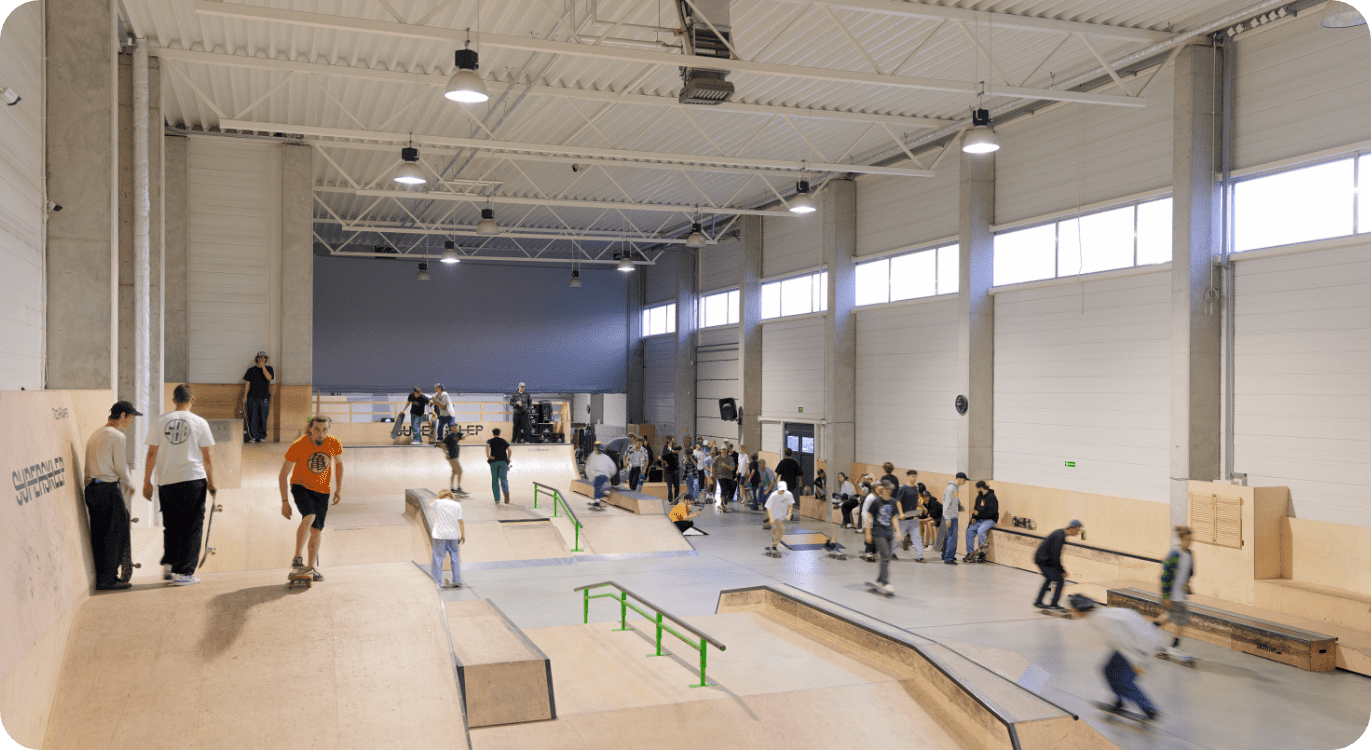 Go for a
ride

in Cracow

Situated in the industrial area of Cracow, Streetpark™ is a paradise for urban sports enthusiasts. We are the largest indoor facility of its kind in southern Poland.
Our space is not just a multi-purpose skate hub, but also an awe-inspiring meeting place, a sporting event venue, a home for the local community and urban sports culture. You can ride your skateboard, scooter, roller blades and BMX here.
We feel an uncontrollable urge to take action, so we make our city even more exciting, attractive, enjoyable and open.
Street Section
The Street section is a perfect representation of the elements of urban architecture that are usually used by everyone who practices urban sports. Regularly riding on obstacles in this section is a great preparation before riding on more difficult spots in the city.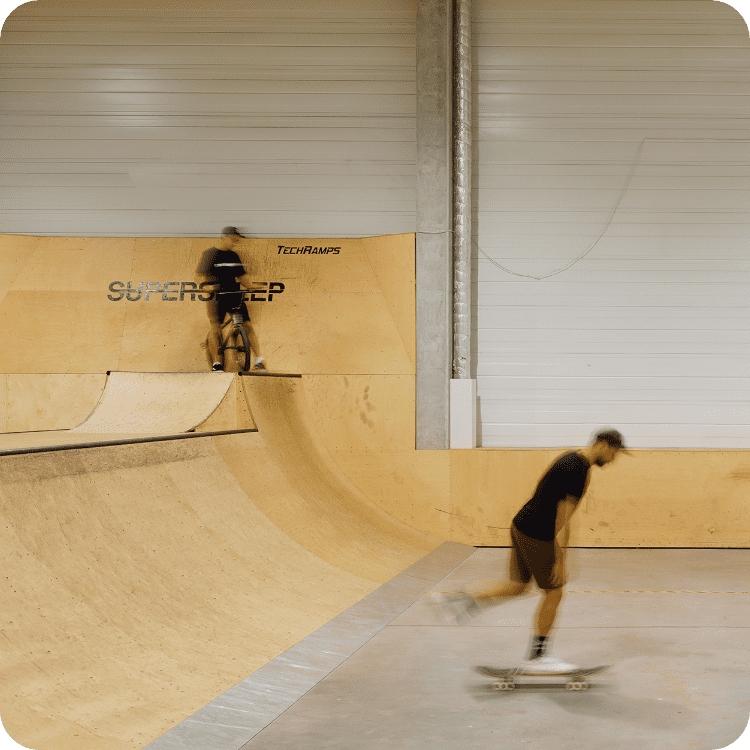 Park Section
In the Park Section, you can use obstacles that allow you to reach high speeds, and which is often associated with it - higher flights! This section definitely improves technical driving skills. The tricks performed in the Park Section usually make the greatest impression and are also highly rated by the judges during the competition.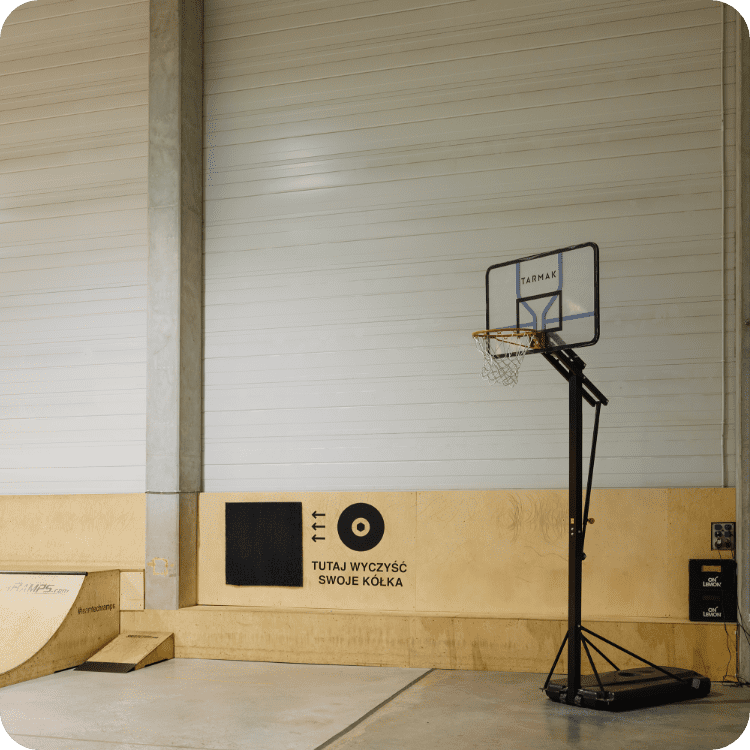 Fun Section - basketball/fingerpark
In the Fun Zone, you can boldly start your adventure with urban sports. It includes the most accessible obstacles adapted to beginners. This is where an adventure that will last for years often begins!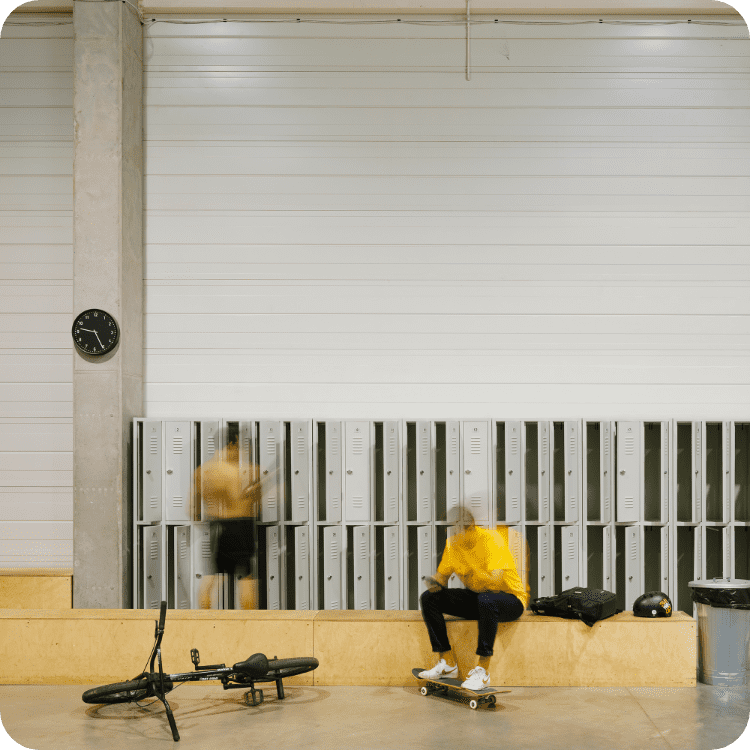 Chill Zone
Where is the best place to rest after a hard session or prepare for a ride? In our Chill Zone, there are lockers where you can safely leave your belongings, and a space for relaxation.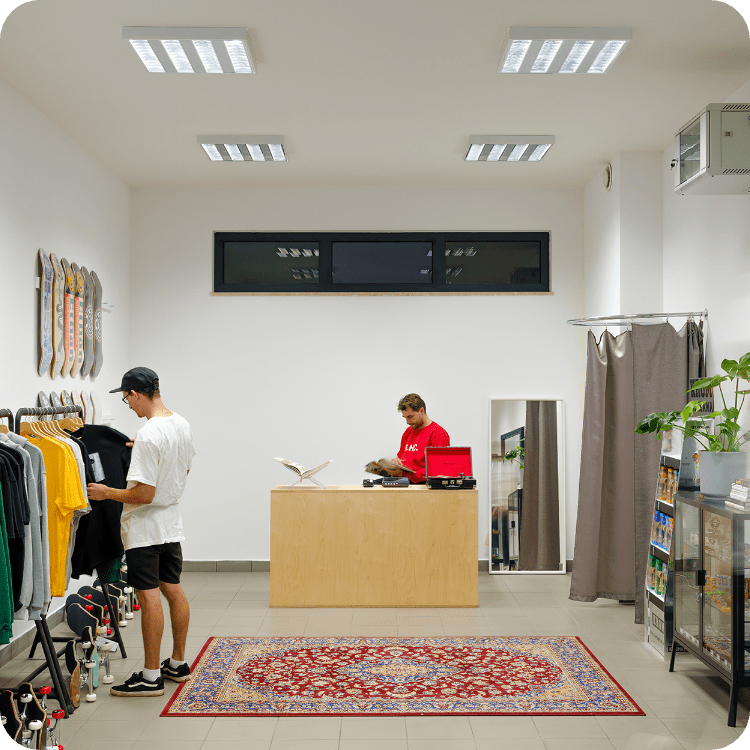 Shop
In our store you can buy the best equipment and clothes suitable for urban sports. The store is also a place where you can chat, watch a movie, and even play it on the console.
We invite you to shop soon!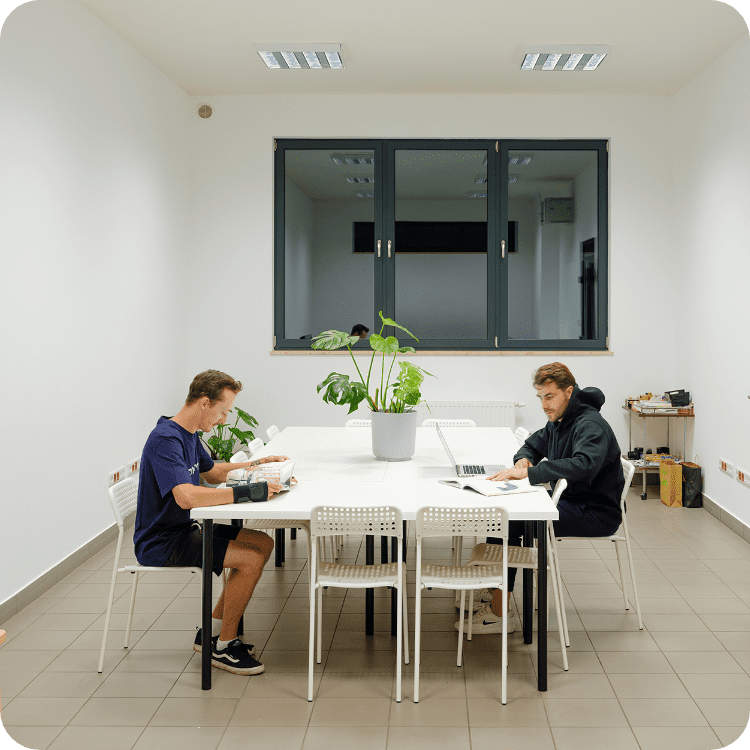 Coworking/Conference room
In our coworking zone you will find peace and a suitable space to work. Details about workplaces and their rental can be found in the Dates and prices tab.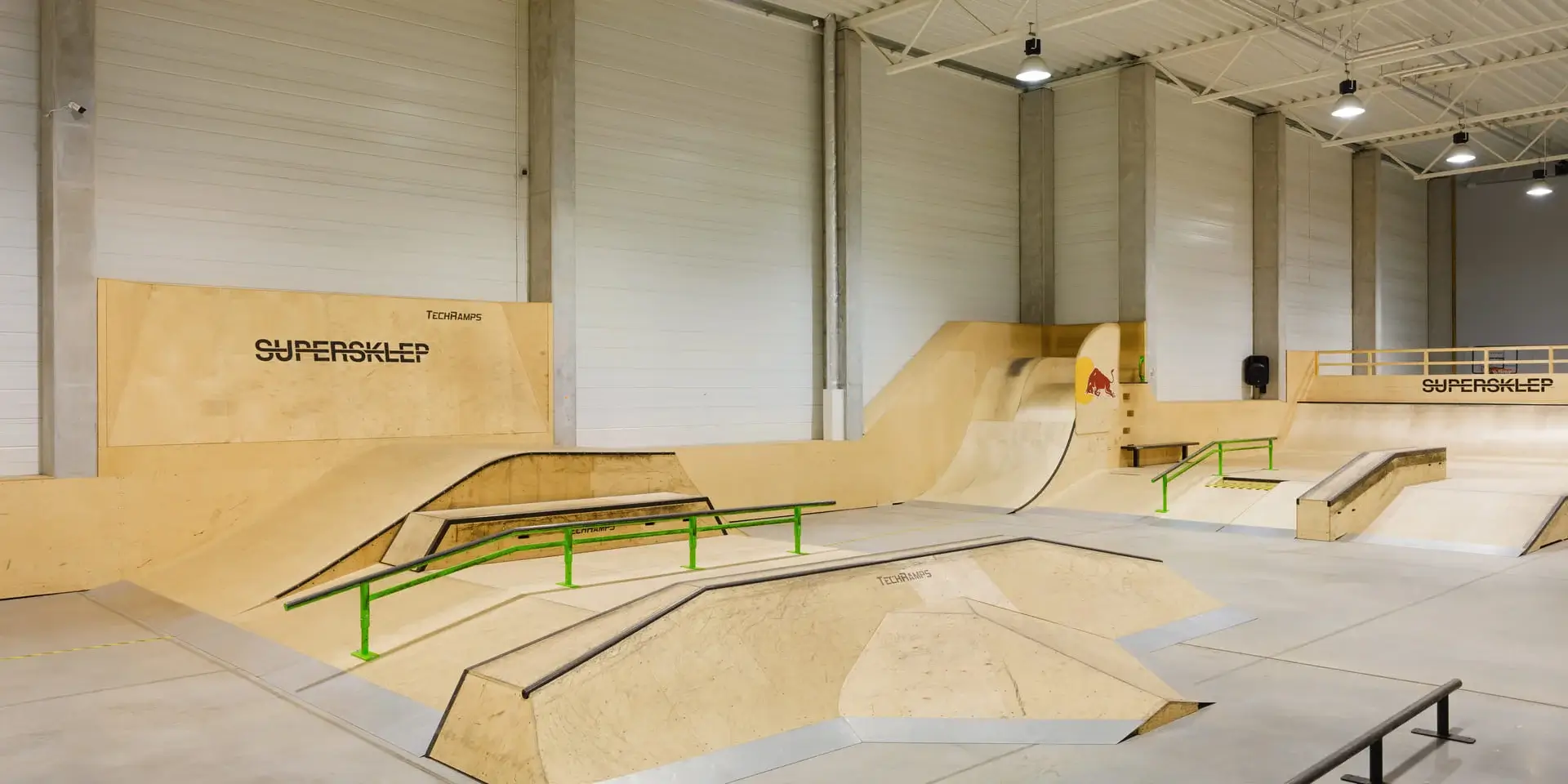 Streetpark™ is a modern facility combining a year-round indoor skatepark with an area of ​​1200 m2, adapted to all urban sports, conference, workshop and exhibition space, a pop-up store and a coworking space.

We are located in the industrial part of Krakow, just 15 minutes from the Main Railway Station, at ul. Władysława Siwka 28. In Streetpark™ you can feel safe, no matter who you are. The aim of our facility is to create conditions in which our guests will be able to develop their passions. We are building a modern, tolerant community that we invite everyone to contribute to!