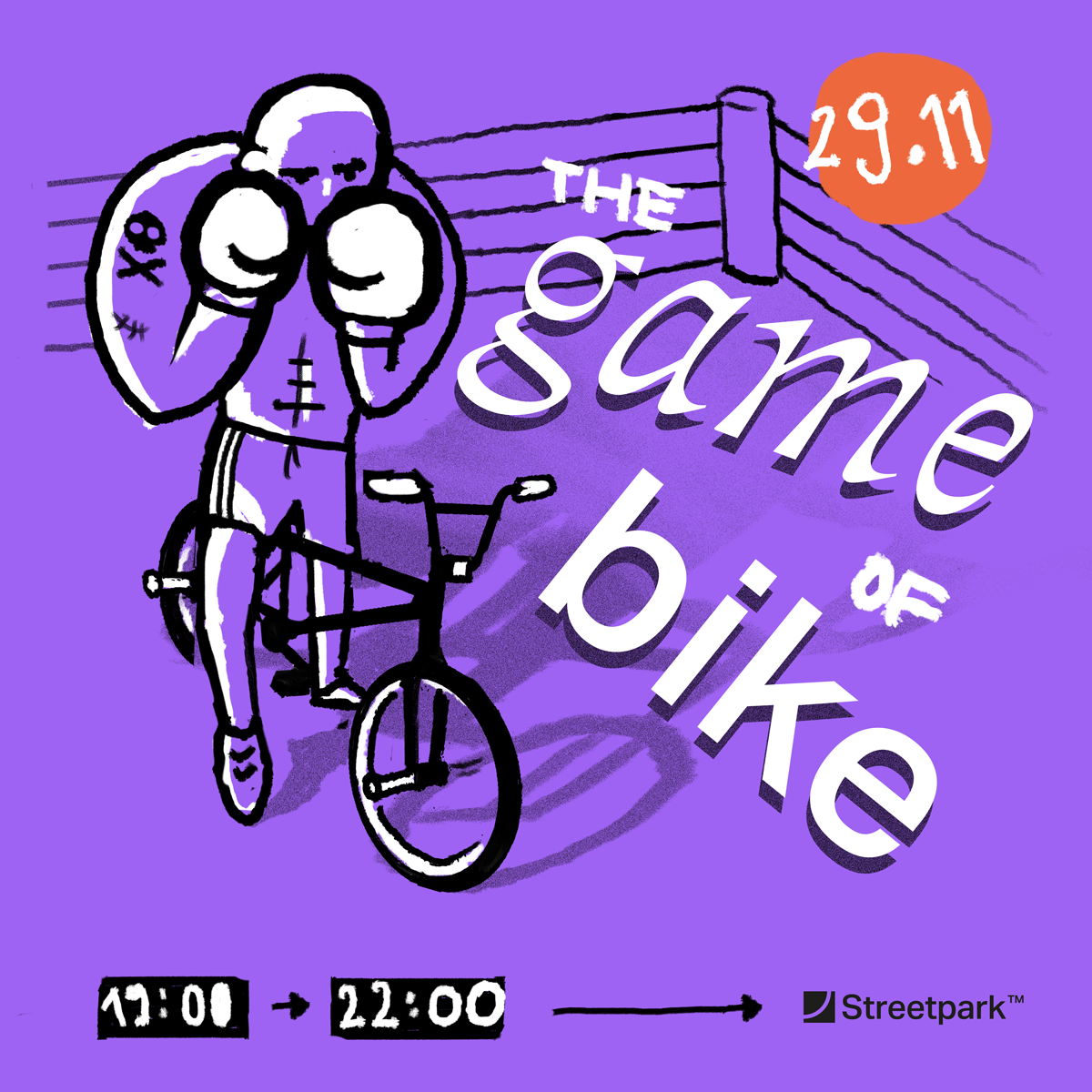 Podczas wtorkowych sesji BMX zrobi się gęsto 🔥 Już w przyszłym tygodniu ruszamy z GAME OF BIKE! Start →  29.11 godz. 19:00 w Streetpark'u.
Co będzie się działo? Co tydzień odbywać się będą nowe rozlosowania par, które stoczą ze sobą walkę o FINAŁ. W każdy wtorek kilka walk z serii "GAME OF BIKE".
Co poza tym? W trakcie pierwszej rundy projekcja filmu "VISUALS" oraz mały jam z 🛍 nagrodami, na którym do przejęcia są fanty od @etnies @etniespolska.
Wpadaj i zaprezentuj swoje najmocniejsze tricki na GAME OF BIKE już w przyszły wtorek 29.11 godz. 19:00. Widzimy się 💥👁
🔶 Zarezerwuj sesje online: 
→ Wejdź w terminy i ceny
→ Wybierz wtorkową sesję dedykowaną BMX 29.11
→ Opłać bilet i wbijaj do Streetpark'u