Vans Shop Riot 2023
26/08/2023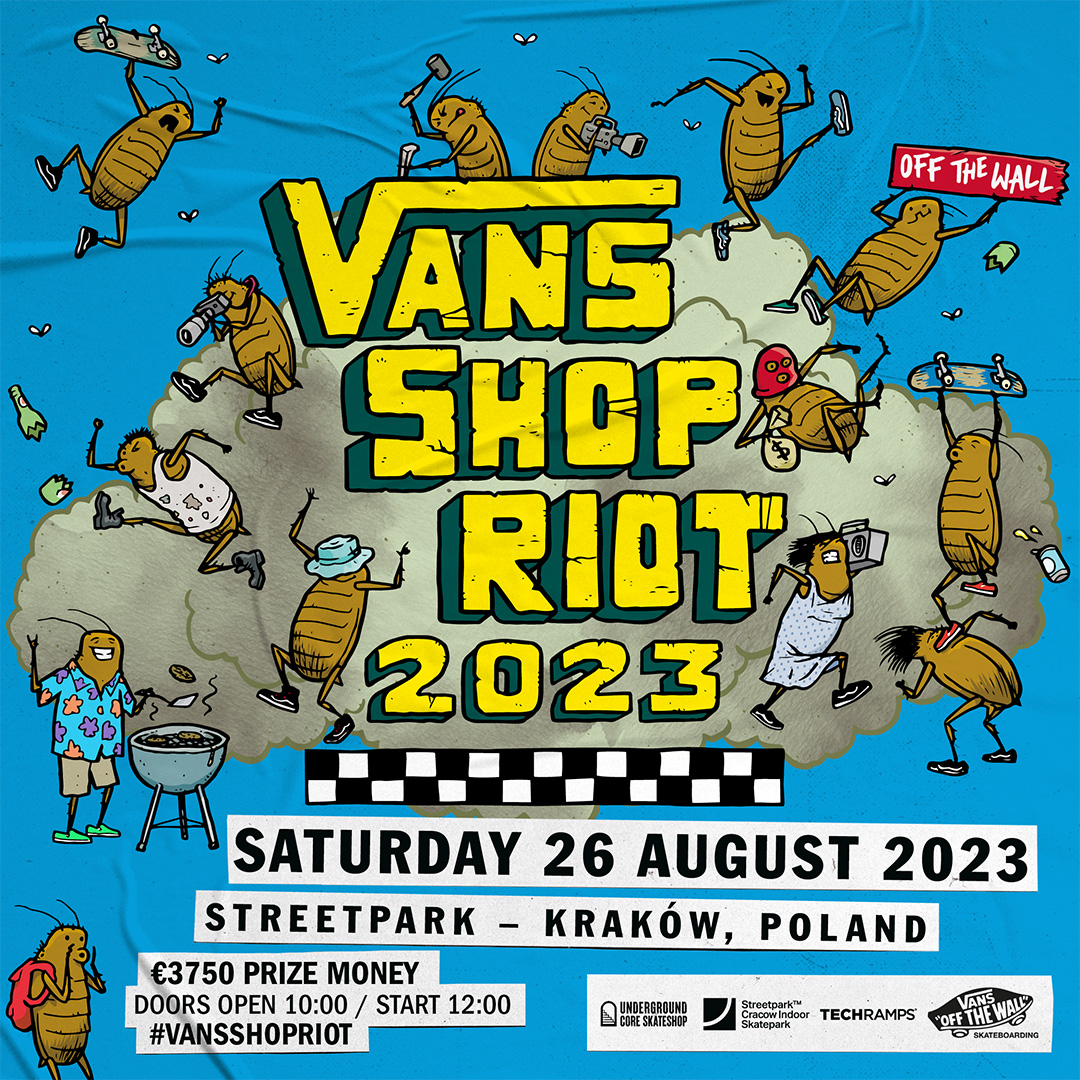 Vans Shop Riot 2023
26/08/2023
This years most anticipated skateboard competition takes place at StreetparkTM – Cracow Indoor Skatepark in Kraków, Poland.
26th of August 2023 will be the first time to compete together between all the best skateshops from Poland, Czech Republic and Slovakia!
Best teams from our part of Europe meet together to celebrate the creative side of skateboarding!.. and fight for the prize money! This year we will be choosing six best teams! Three Polish and three Czech/Slovakian! Two of the best crews will go to represent their shops at the Vans Shop Riot grand finals in Manchester!
When: Saturday 26th of August, 2023
Where: StreetparkTM – Cracow Indoor Skatepark
Competition desk and warm-ups start: 10:00
 € 3750 Prize Money x 2
IMPORTANT!!!
On the top of the article you can find a button to register your skateshop team for the competition.

Schedule:
10:00 – 11:00 / Contest registration
10:00 – 12:00 / Warm-up session
12:00 – 14:30 / Contest Qualifications
14:30 – 15:00 / Underground Skateshop Best Trick
15:00 – 16:30 / Semi-finals
16:30 – 17.00 / Techramps Longest Grind
17:00 – 18:00 / Finals
18:00 – 18:30 / Vans Best Trick
18:30 – 19:00 / Winners Announcement
19:00 – 20:30 / Time to party and chill
20:30 – Video screening